The Big Picture
You are running a construction business with lots of jobs in progress at one time.
How do you know where to focus your time?
How do you see problems coming before they sink the job?
See the big picture…labor performance, resource loading, schedule management.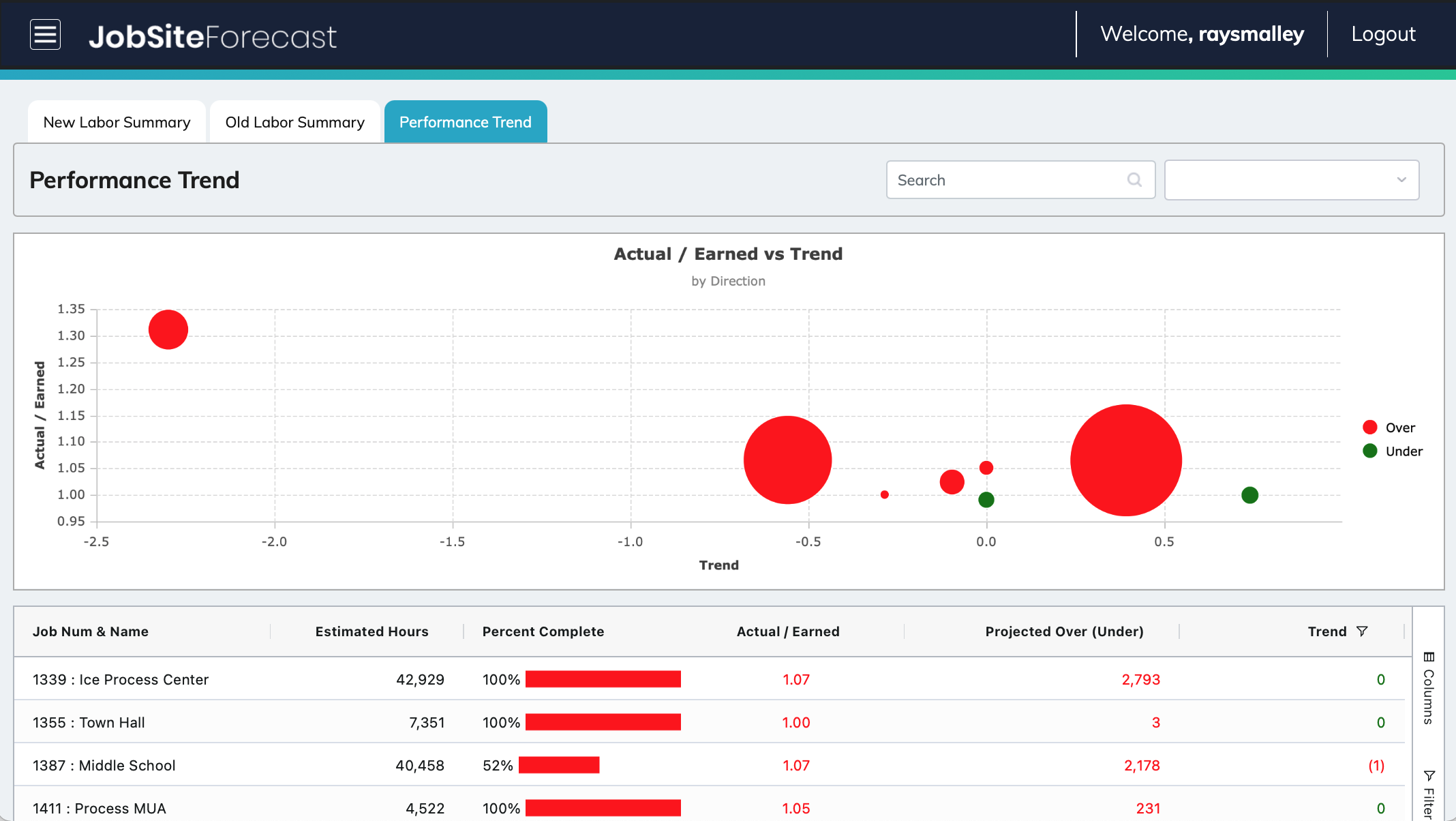 Zero in on problem jobs quickly. See the trends, then zero in on the details.
Comprehensive Labor Summary Screen

The summary screen shows all the projects.  Here you can see at a glance the labor performance.
Company executives get a summary of all the projects.

Project managers see their projects.

Foremen see their projects.
Want the performance by project manager?  One click and you can group and summarize by PM.
Want performance by cost center?  One click and you are there.
See more about how to get Data Your Way.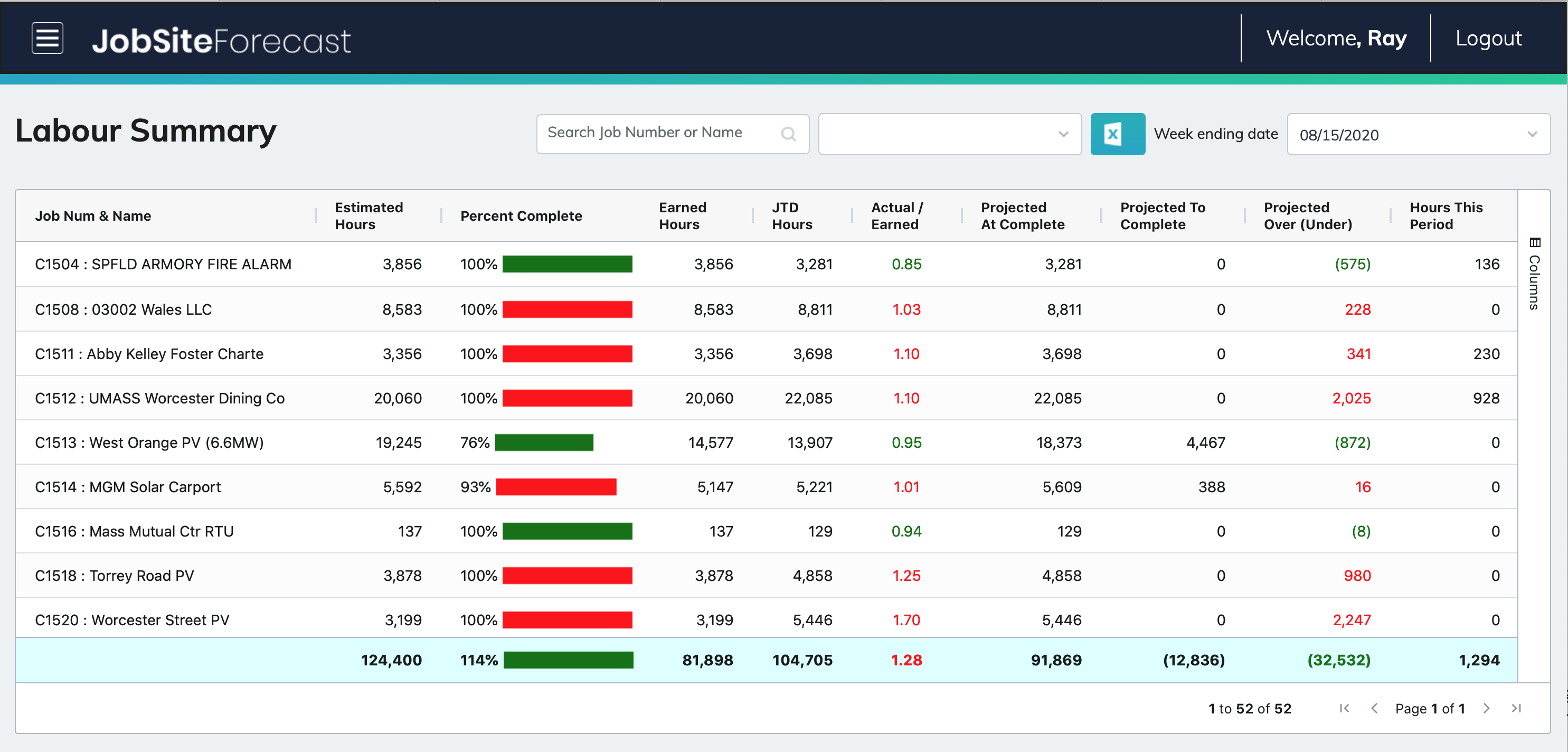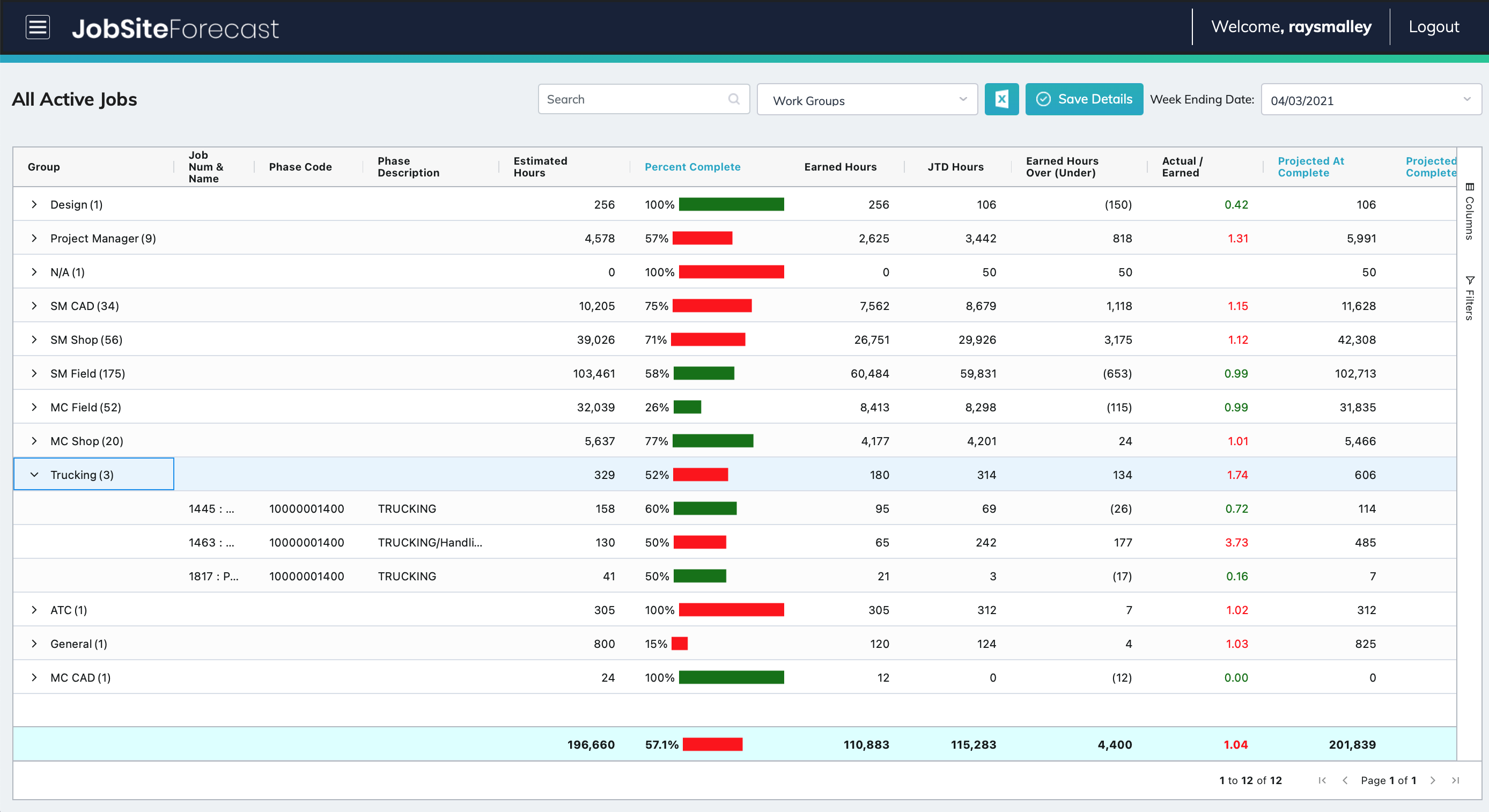 Do you have departments or work groups that work across several jobs?
This screen pulls together all phase or cost codes for all active jobs and organizes them by department.  While it is important to see the progress and performance for each project, it may also be important to see the performance for a department or work group.
For instance, this example shows CAD, Sheet Metal Shop and Piping shop work groups. These groups can update their progress in several jobs at once, then see the performance for their group.
Build as many work groups as you wish.