Lean Scheduling
Get your jobs on the right track with forward planning.
Do you wish your foreman or supers did more forward planning?
While it is possible to do this forward planning by filling in spreadsheets, often this means hand writing out or keying in lots of data, over and over each week.  This is a big burden for the field foreman.
JobSiteForecast already has the data and projections so it becomes a simple matter to enter the number of people on a phase or cost code and the system can project the finish date. 
Then the foreman or super call tell if there is too much or too little planned labor on a task, or for the entire project.
The one-week plan cascades from the 6-week plan.  So with minimal effort the foreman has a plan for the week.
 The foreman can review his current week, then click to see the next week.
 Each week the foreman can mark off that tasks were accomplished.  The system keeps a running commitment percent for the project.
 Any reasons for not accomplishing the plan can be noted and reviewed later.
 None of this would be complete without also identifying the Constraints to the plan….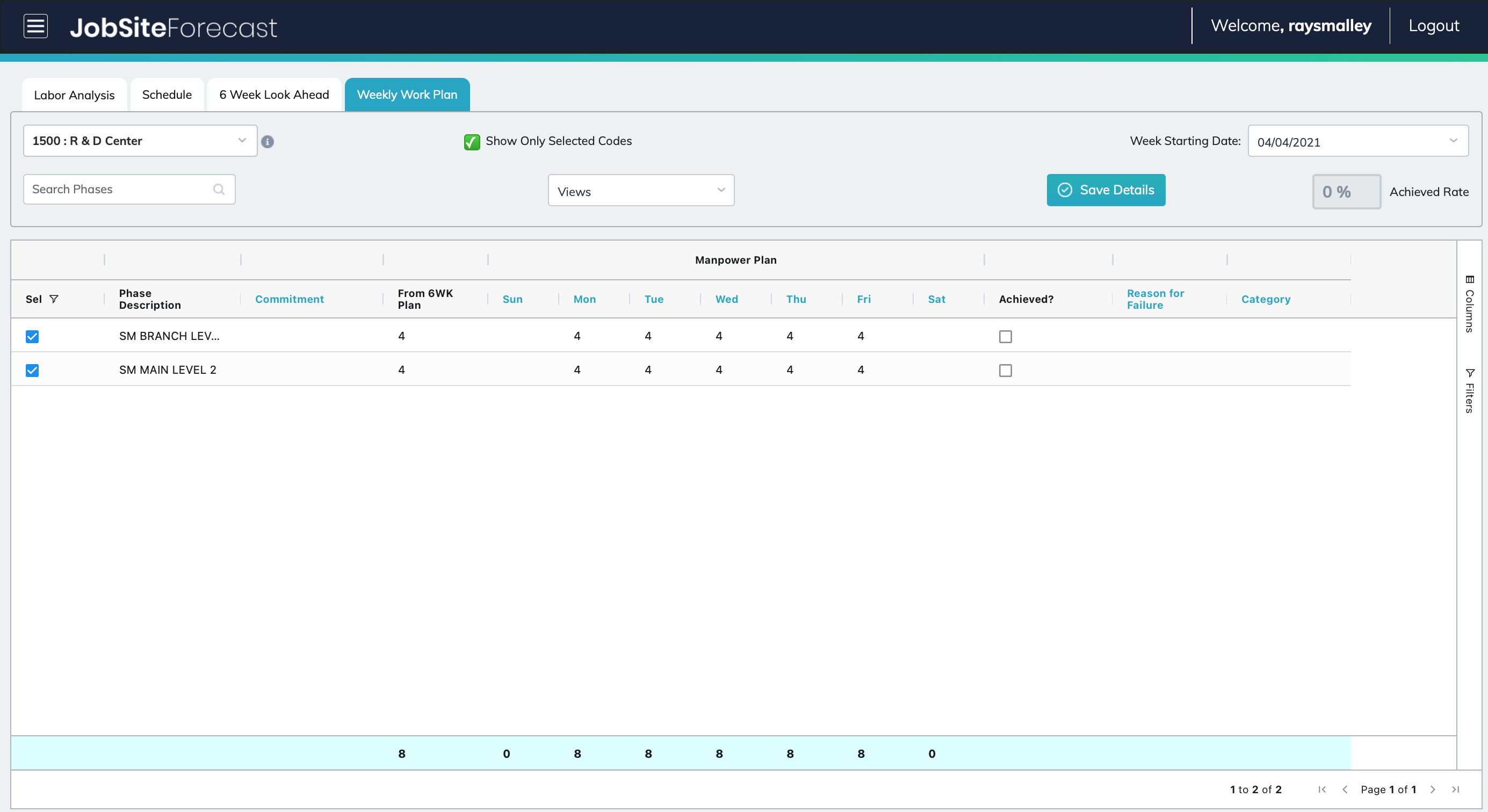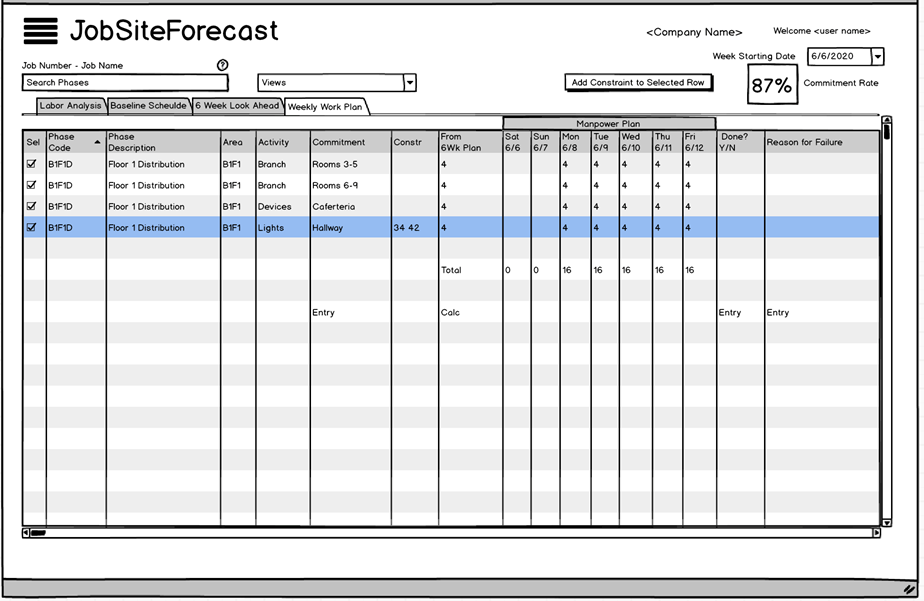 The field foreman or super can identify constraints to the weekly plan.
The "ball-in-court" constraint system provides a workflow for each issue identified.
Originator identifies and issue and assigns a person

Assigned person accepts or enters a different promise date

Originator accepts/rejects promise

Originator sets a follow up
The field foreman can attach these constraints to a phase or cost code, so they are visible during planning.
The active buttons along the top give instant filtering capability.  One click and you can see all your follow up tasks by date.